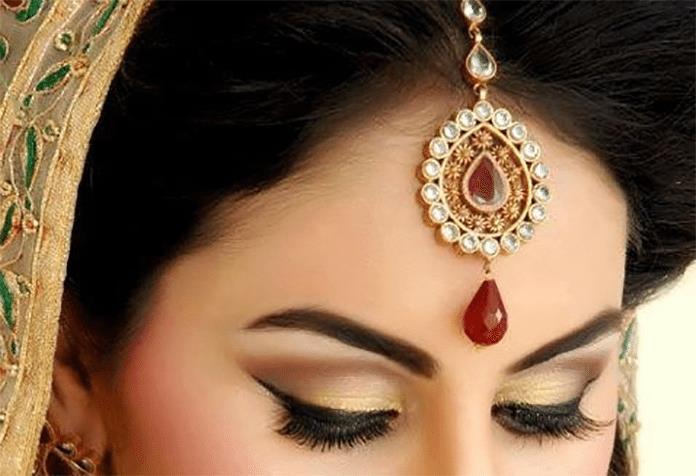 These Unique Gold Jewellery will make you look stunning
Just as fashion changes with every season, jewellery is having its a-ha moment! With young and creative designers emerging and focusing their energy on jewellery design, the market is filled with extremely unique and uncanny avatars of jewellery. Some of the jewellery pieces have been around for centuries while others are purely a 21st century innovation.
Let's take a look at some of the uncanniest pieces of gold and diamond jewellery in India today.
Bajuband or Armlet
Originally seen in India through the Bharatnatyam dancers, this arm candy is stunning and adds a lot of accentuation.
There are sturdy bajubands available for men to showcase their biceps and soft armlets are also available for women.
In India, armlets were seen on idols but one can also see them in less eccentric forms in Greek mythology.
Armlets are perfect to wear at weddings, parties or even as an innovative touch to a sleeveless dress during a networking event for work.
Maangtikka and Head Jewellery
Worn by Hollywood fashionistas and queens of Egypt and ancient India, maangtikkas or diadems are symbols of power. This unique piece of head jewellery is definitely unique and gives an air of wonder and dazzle to its wearer.
Today, wearing a gold or diamond maangtikka adds a refreshing touch to any occasion. Though very old, maangtikkas have always come and gone from fashion. In the '60s it was the iconic Audrey Hepburn who made it into a must-have jewellery accessory.
Today, you can buy a variety of gold maangtikkas and accessorize them on social occasions or just to add a touch of royalty to your daily wear.
Other head jewellery that you could add to your jewellery collection, include bridal bobby pins, clips and bands. Head jewellery that also holds your hair in place is a beautiful shining addition to your collection!
Gold Wrist Jewellery
Bracelets are probably the least ornate piece of jewellery you can wear on your hands. There are now exquisite wrist and hand jewellery pieces that extend from the fingers all the way up your wrists.
Your hand literally is the canvas for the jewellery designer and there are gold and diamond ones that resemble classic jewellery design and some others like scorpions or spiders, let your imagination take over.
These pieces, due to their excess in both shine and value, should be worn at choice occasions such as weddings and cocktail parties.
Fancy Gold Nose Pins
Traditionally, nose rings and nose pins in the Indian culture represented a married woman. Today, several single women are also seen sporting fancy gold and diamond nose rings and pins.
Moreover there are even men who are trying on nose rings and nose pins in different varieties.
The nose ring, in the ancient scriptures of the Hindu religion known as the Vedas cite links between fertility and the nose ring.
When hippies came to India in the late 60s and saw these beautifully ornate style statements, they began piercing their noses without really delving too deep into the philosophical reasons behind them.
Today, you can get a variety of nose pins and wear them daily as you would earrings. These make nose pins a small statement of independent fashion you can make even at the workplace.
Gold Jewellery can be Made Affordable
Gold jewellery is amazing to own. It's beautiful, rich, and stays with you forever. Gold has not been out of fashion since its discovery. Think about it. While designs can change and fashion styles may change, gold is always a valuable commodity to own.
At www.jewelrich.com, we ensure that gold and diamond jewellery that you love can also be owned! Window-shopping is not enough. A simple and affordable jewellery purchasing plans enables you to invest monthly towards gold jewellery purchases.
Check out the various schemes available and start putting away for on www.jewelrich.com today!